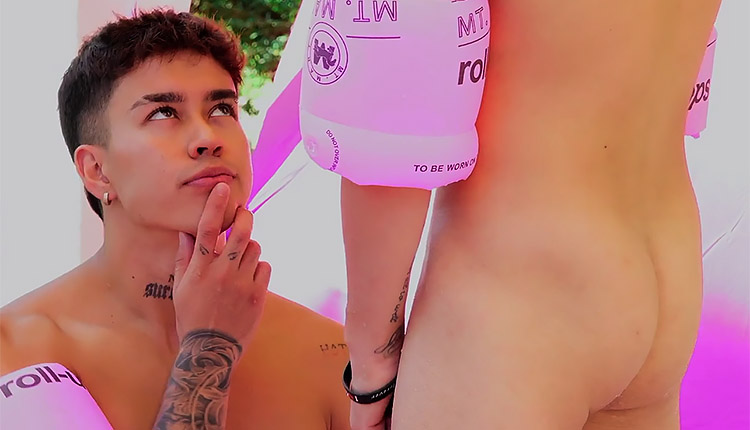 Angel Black bangs Bambi Cute
Angel tops Bambi in 'Bar(bie)back Anal World' from Staxus.
It seems like a pretty normal day at Barbieback, but Bambi Cute just had an idea. He decides to rub his body with Angel Black and suddenly they both grow genitals. They start licking cocks and fucking each other's holes, and won't stop until they cum.