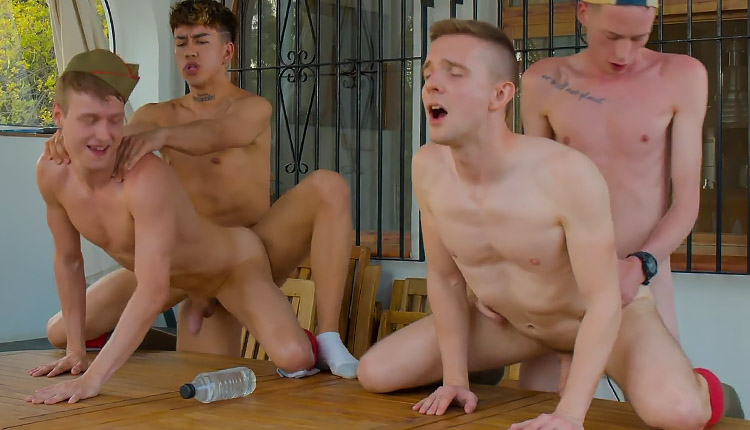 Angel Black, Craig Kennedy, Noah White & Serg Shepard
Four boys fuck in an 'International Scouts Boys' episode from Staxus.
The scouts are outside when Angel Black decides to join them, and the scouts are very happy to spend some free time with him. They start to play a game called Truth or Dare, and slowly undress as the game dictates this erotic fate. Soon enough, they are enjoying each other's cocks and asses in a quartet that leads all of them to cum.