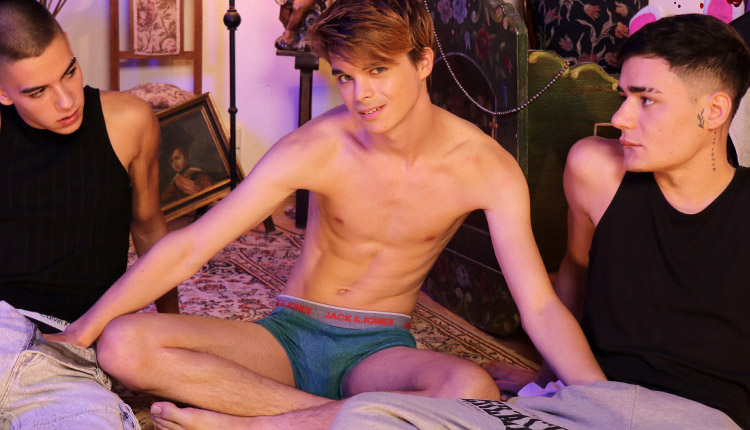 Ares Reiv & Agus Piney drill Nathan Devos
Nathan takes two in a Halloween scene from Staxus.
It's Halloween and the guys have a terrific plan to play some Ouija with someone you want to fuck. Agus Piney, Nathan Devos and Ares Reiv do everything the board tells them to do: Stick your cock here, fuck Nathan, blow cocks and finally cum over a freshly fucked Nathan.