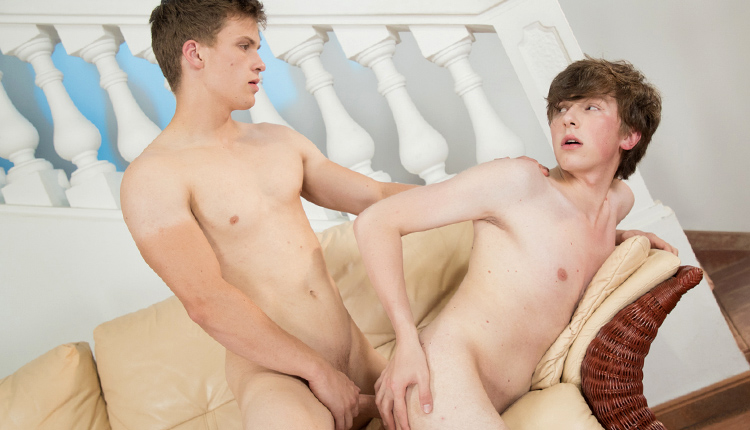 Cum & Gone: Jimmy Jefferson
Sweet newcomer Jimmy takes a pounding in his smutboy debut.
It's his debut, so rookie Jimmy Jefferson looks a little nervous. He's in the hands of handsome Colin Horner – who eagerly rims Jimmy's tight little hole. In the ensuing fuck, Jefferson's hungry guts take everything Horner can muster. Smutboy thinks it's a pity we've seen no more of young Jimmy, and waits hopefully to see more dick sliding into his butt.
Click to get the animated GIF below
Cum & Gone is Smutboy's series of models who appeared in only a few scenes – see all our 'cum & gone' boys.