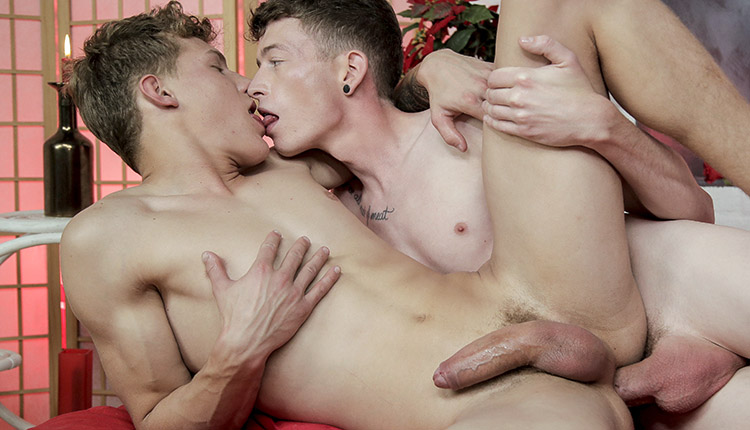 Craig Kennedy bangs Bren Bar
Craig tops Bren in 'Red Dream' from Staxus.
Bren Bar and Craig Kennedy find themselves together in a sensually draped room, where Craig gives his mate a sloppy blowjob before a little swordplay results in them 69-ing each other. Soon, Bren's gagging for dick up his ass, and the ensuing raw coupling ends in a cascade of hot spunk.