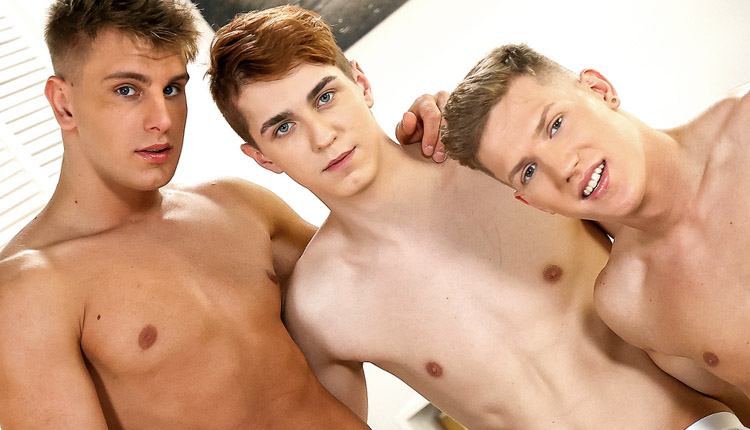 Erik Climber & Calum Dean drill Bren Bar
Bren takes two in a 'Twink Twins Cocktail' episode from Staxus.
Erik Climber, Calum Dean and Bren Bar enjoy cocktails before slurping on each other's cocks. Bren succumbs to temptation and allows his mates to give him a fucking to remember. He gets stretched to perfection, topped off by a full-on facial that leaves the little slut dripping with cum and smiling.