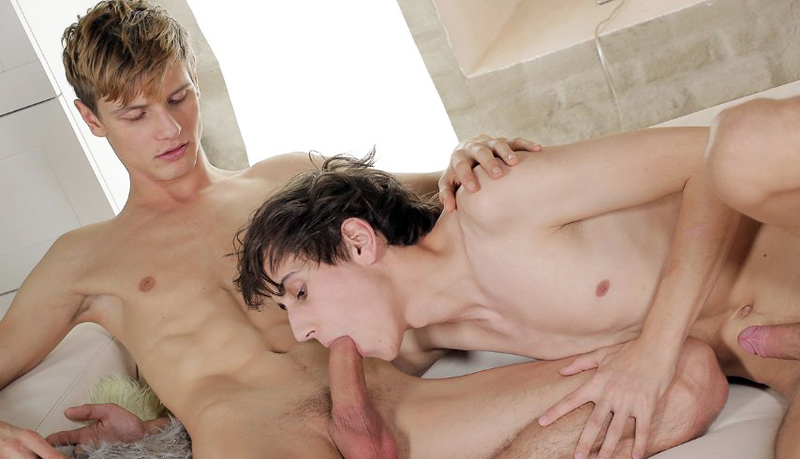 Shovi Khal drills David Hollister
Shovi shoves his shiv into David in a 'Sightseeing!' scene from Staxus.
After a day out Shovi Khal (Ian Holden) and David Hollister are back and David knows just what he wants to do. David gets on his knees, sucking off Shovi's cock, and later Shovi is quick to rim David's sweet hole in anticipation of what's to come.