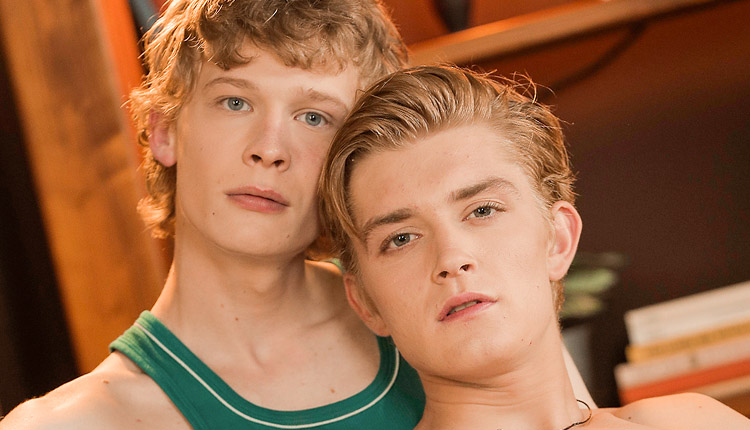 Timmy Williams drills Danny Jones
Timmy tops Danny in a 'Lockdown Lovers' scene from Staxus.
Danny Jones and Timmy Williams start jerking each other off, and Danny leans in to kiss Timmy. Moments later Danny is sucking off Timmy, before leaning back and enjoying Timmy's lips wrapped around his own cock. Soon Danny is laying on his back, leaving his pink hole on display for Timmy to lick out, and with some natural lube it slides right in.