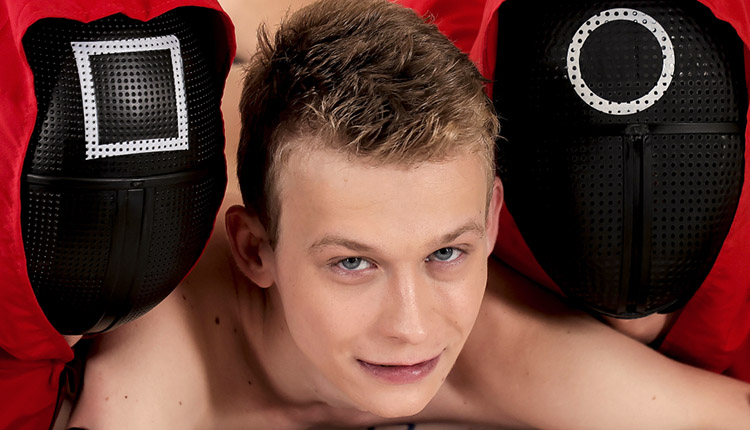 Timmy Williams & John Hardy top Joel Tamir
Joel takes a pair in part 3 of 'Squirt Game' from Staxus.
Timmy Williams is the gamester, while Joel Tamir and John Hardy are the anonymous men in red suits. The three lads are soon sucking daisy-chain style before Joel gets both Timmy and John's cocks stuffed up his arse simultaneously in a variety of positions.