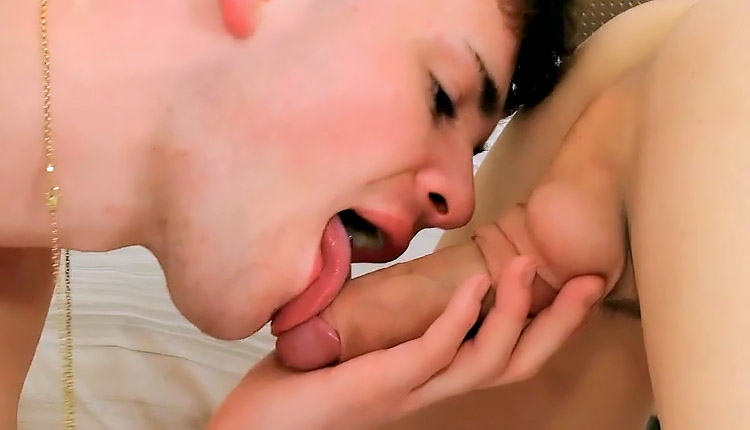 Trent Benz tops Kieron Zaks
Trent screws Kieron in a 'Staxus International College' episode.
Trent Benz might surprise his mate, Kieron Zaks, when he walks into Kieron's bedroom unannounced, but Trent's in for the bigger surprise when his pal unexpectedly kisses him. By the time Trent's balls-deep in the fellow's ass that the lad finally seems to be exactly where he wants to be: in a breathless, sweaty, pairing that soon has Kieron squirting in ecstasy.