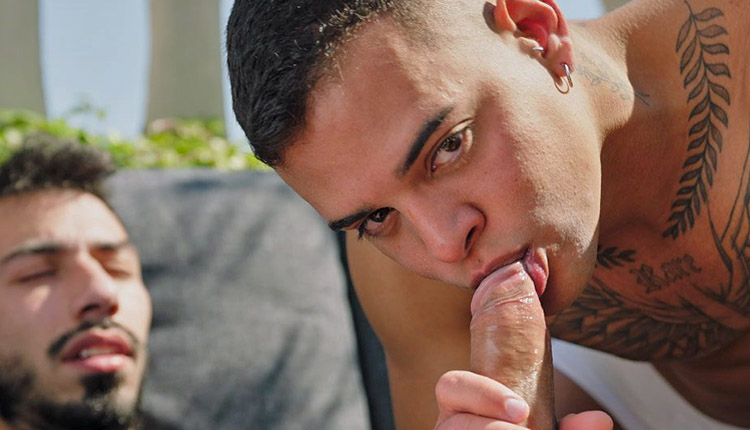 Leo fucked by Abel Sanztin
Abel bangs Leo in a hardcore session from TimTales.
Barcelona is warm and ready to host Brazilian bottom boy Leo, who wants more cock in his greedy boy hole. Abel Sanztin's huge pauzão is gonna stretch that raw hole to its maximum. Good thing Leo is ready to expand his whorizons.