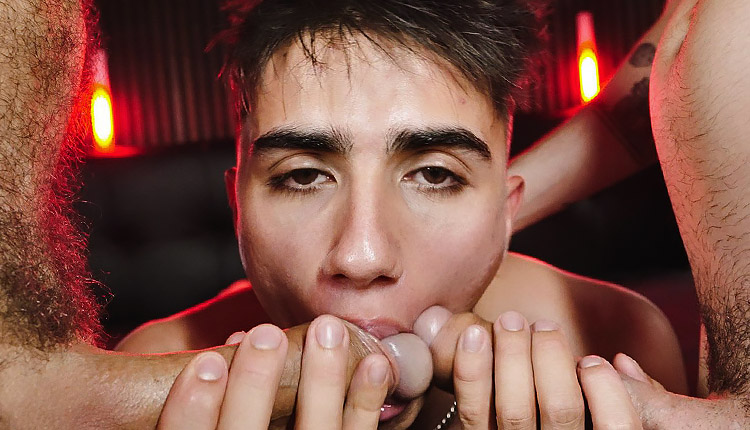 Nathan Luna fucked by Mario & Lucio
Nathan's tag-topped in a hardcore session from TimTales.
Colombian cutie Nathan Luna is from Bogota, young and full of cum. He gets a big TimTales debut with two massive cocks as Mario Galeno and Lucio Davoli take turns on that buttery smooth ass in Nathan's first threesome.