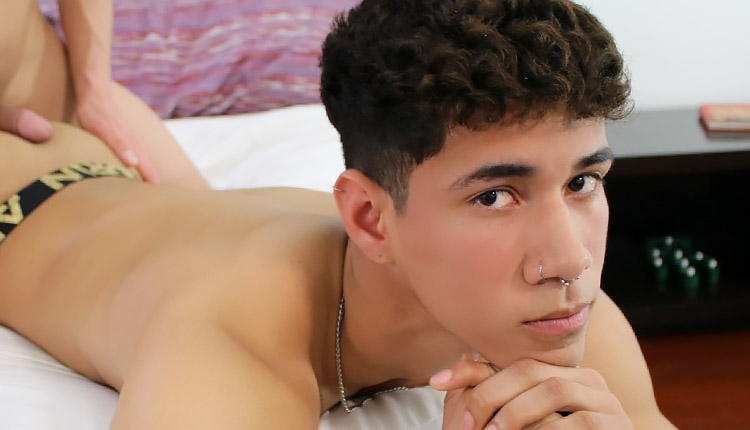 Andreas Griffin rubs Gerard Sanz
Gerard gets a massage and more in a Touch That Boy episode.
It was time for Gerard's massage, so I joined him on the bed, straddled his back, and started with lotion. Within seconds I was hard and rubbing my dick on his ass. Gerard reached back, taking my wood in his hand, so I flipped him over and fed him my dick. I stood beside the bed to play with his hole as he sucked, and after a few minutes I gave my boy a facial.