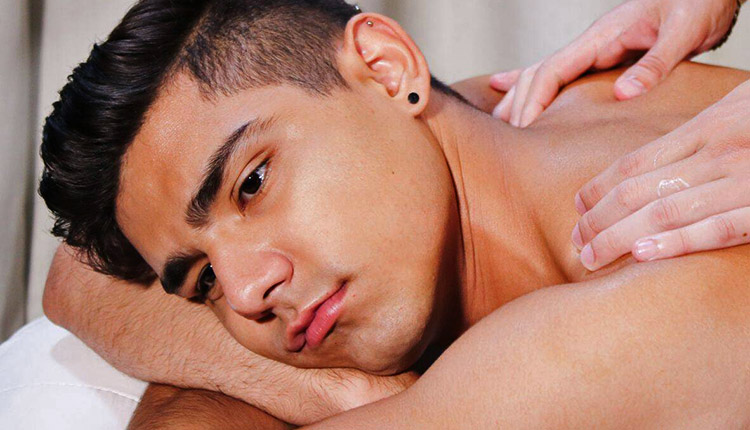 Bautista Nores jacks Felix Harris
Felix gets a happy ending in a massage session from Touch That Boy.
Felix didn't know that I was studying to be a massage therapist, but once he learned, he couldn't wait to ask for a massage. I've always found him sexy and wished I could touch his naked body. Now was my shot. I started on his shoulders and back, and kept going until I reached the towel he put over his butt. Before I knew it, I was massaging his ass, fingering his hole, rubbing his feet over my cock, sucking his dick, and stroking out his load.