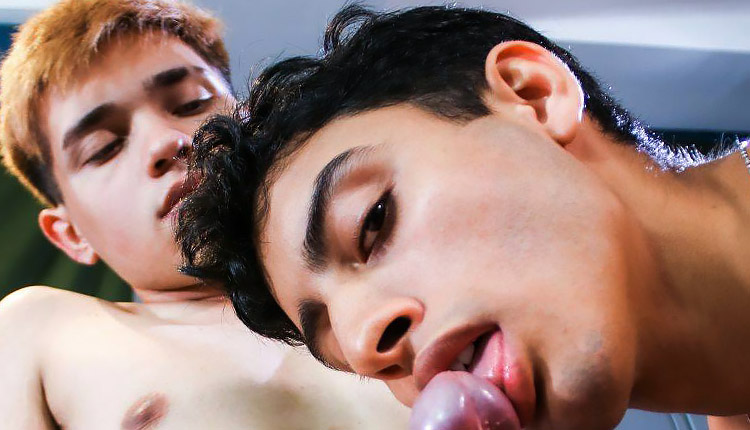 Bruno Pattel blows Julian Mendes
Julian gets a massage and more in a scene from Touch That Boy.
Julian stopped by and needed some love and attention on his body. He sat on my massage table and I started rubbing his shoulders. My fingers gave his nipples a rub, which I know he loves, before I moved to the other side of the table and massaged his thighs. I stroked his dick as we kissed, then put it in my mouth, which made him blow his load.