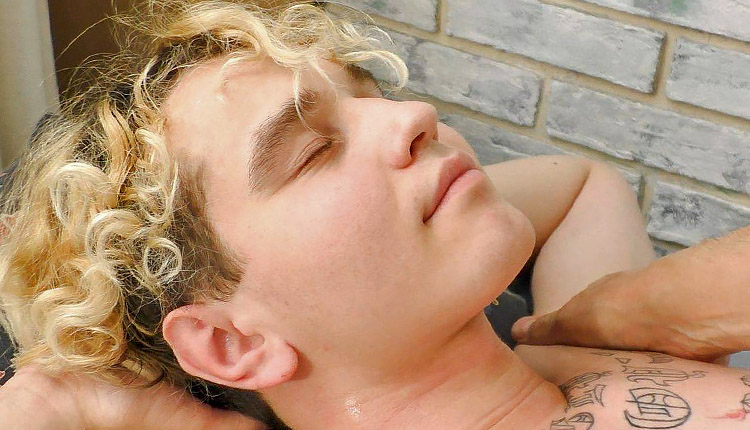 Conor massages Magnus
Magnus gets rubbed down and jacked off in a Touch That Boy episode.
I knew Magnus was ready for a good time. Starting from his shoulders, I moved around his upper back before reaching his hips. I took his feet into my hands and massaged them before moving to his beautiful ass. My fingers reached deeper into his hidden gems as I teased his balls and hole. Magnus flipped over and I took his dick in my hands, stroking it until his load covered my hand.