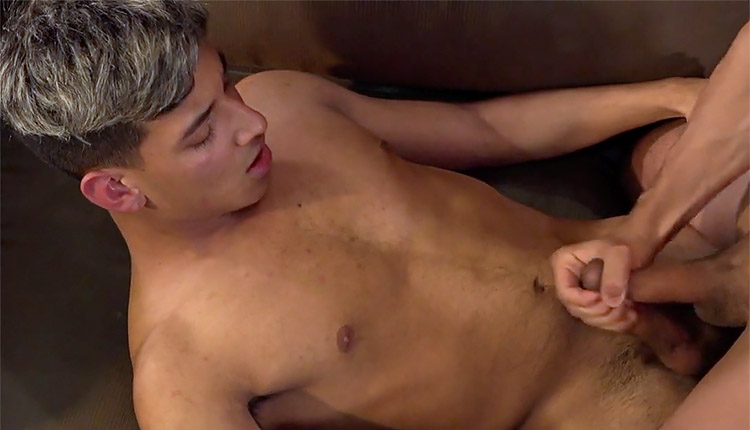 Felix Harris rubs Claude Laurent
Felix gives Claude a massage and more in a Touch That Boy episode.
Claude came over, and soon I was rubbing his shoulders, then his body. I laid him face-down on the couch and kept rubbing his back, but couldn't resist taking his undies down and touching his ass. I kept going with a finger before he started sucking on my cock until I flipped him over, grabbed both of our cocks, and stroked until he shot his load.