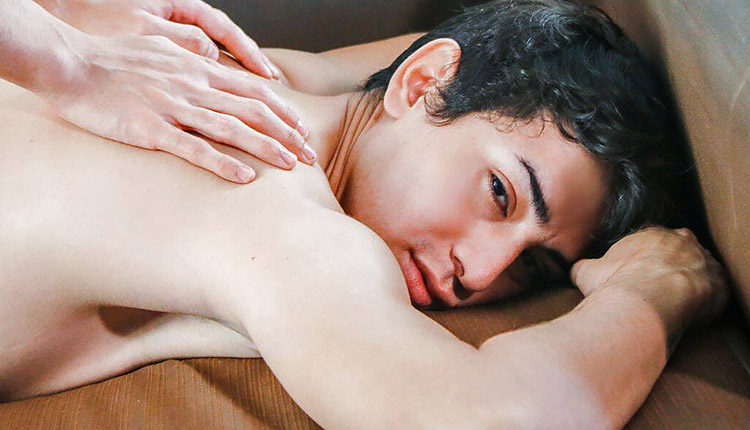 Gavin Becerra blows Jack Moon
Jack gets a happy ending in a massage episode from Touch That Boy.
When Gavin said he wanted to give me a massage the next time I'm in his hood, I dropped everything and ran right over. Soon I was naked on his sofa while he rubbed lotion all over my back and legs. Then he started playing with my hole, and the fun started. He flipped me over and sucked my cock until I came.