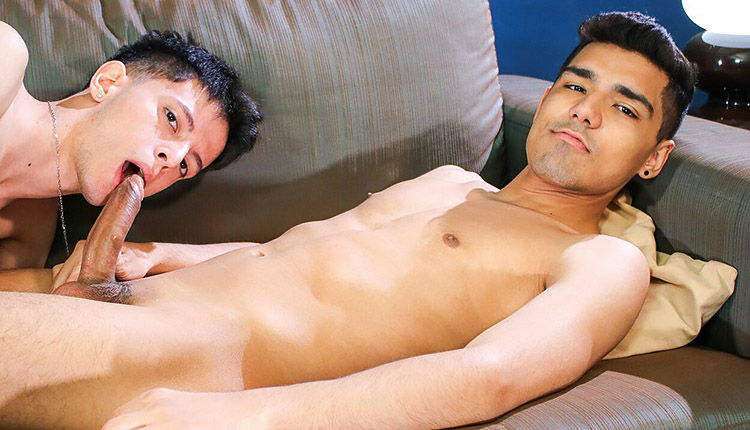 Gavin Becerra sucks Felix Harris
Felix gets a massage and more in a Touch That Boy episode.
We started kissing on the couch, but soon Felix ended up on his stomach. I grabbed the lotion and began rubbing his back, but that wasn't enough. Sliding his undies down was next, and more lotion was needed as I played with his asshole before flipping him over and taking his dick in my mouth. I worked his cock until he straddled me and squirted on my chest.