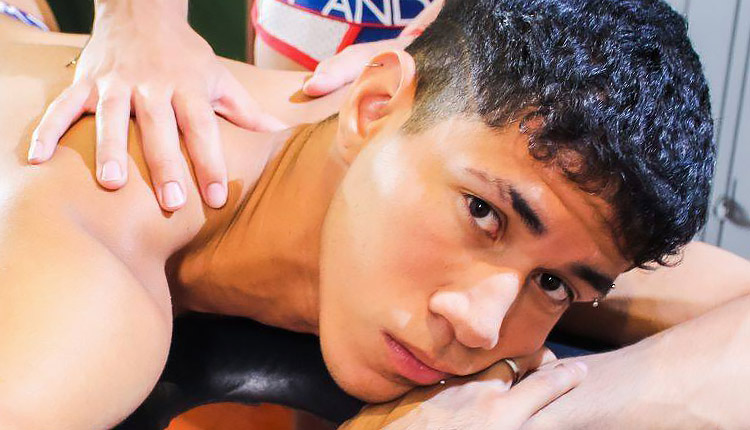 Gerard Sanz blows Will Nouvak
Gerard sucks Will in a massage session from Touch That Boy.
I got Gerard into a jockstrap and put him on my table, then grabbed the lotion and worked my way down his back. That's when I went for his ass, and started teasing his hole with my new ribbed dildo. I slid the tip in to test the waters. He started moaning, so I kept going. I wanted to see what his mouth would do to my cock, so I put him on his knees to suck and stroke me until I bust.