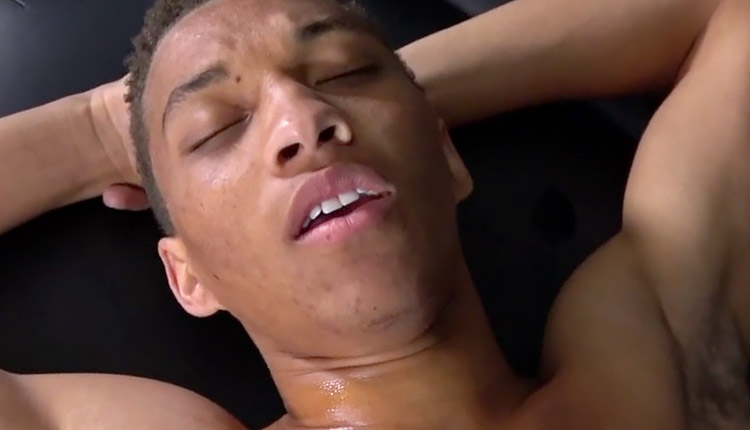 James Jacobs rubbed by Dillon Diaz
Dillon jacks James in a massage episode from Touch That Boy.
When you coach athletes and your best player needs help on his shoulder, you do what needs to be done. James Jacobs came to me, and I put him on my massage table. I took his shirt off and started on his back with oil, then took his shorts down and dripped oil all over his ass. Then I flipped him over and started on his front, including his big, young, firm cock.