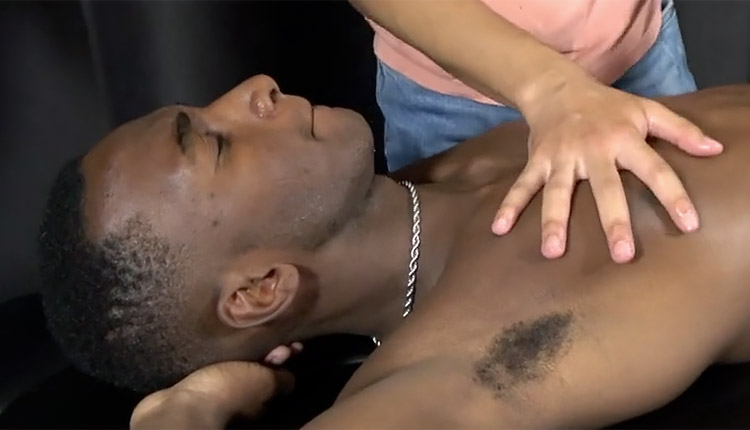 Kai Neolani rubbed by Mateo Gomez
Kai gets a happy ending in a massage session from Touch That Boy.
Mateo Gomez knows just what Kai Neolani needs when he comes by for a visit. They start on Mateo's massage table as Kai lays down and Mateo grabs some oil and begins rubbing. He moves to Kai's shoulders and arms before pulling down his shorts and rubbing oil on his ass, legs and feet. Kai flips over, exposing his cock, and Mateo knows just what to do with it.