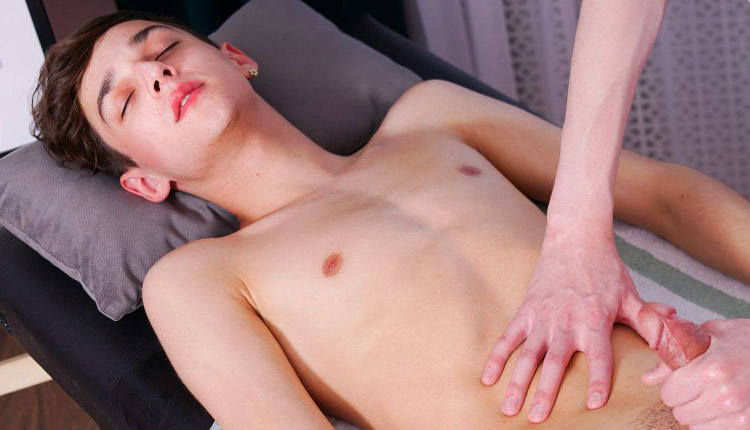 Karol Gajda rubs Tony Keit
Tony gets a massage and a wank in an episode from Touch That Boy.
Karol Gajda is training to become a massage therapist and asks Tony Keit to pretend to be a client. Tony gets on the massage table and Karol starts rubbing until it's time to turn Tony over. He keeps massaging Tony's back and then flips him over once more and rubs his cock until it is ready to explode.
Touch That Boy model page: Karol Gajda
Touch That Boy model page: Tony Keit