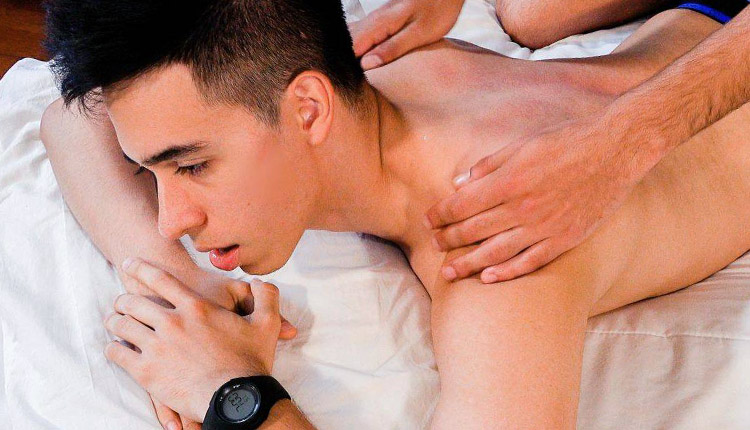 Leon Bassi sucks Antu Burghos
Leon rubs Antu in a massage session from Touch That Boy.
After starting my own massage business, I went to give a rubdown to Antu Burghos. I mounted his back, added some lotion to my hands, and started the massage. I started grinding on his ass as my hands did the massaging. Eventually, I ate his hole before flipping him over, sucking his cock, and helping stroke out his load.