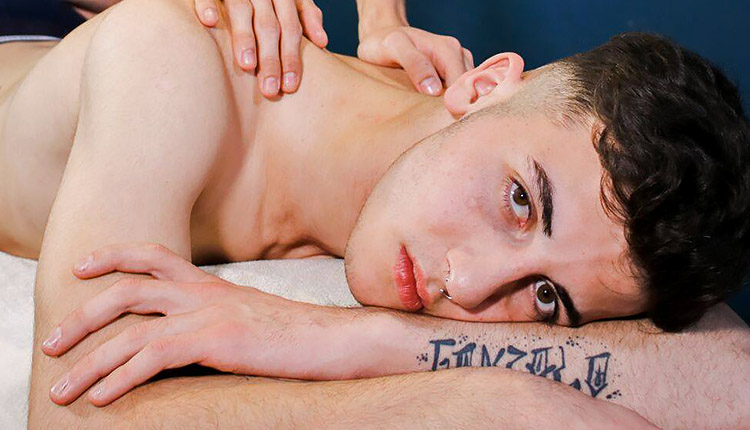 Mateo Roger blows Gavin Becerra
Gavin gets rubbed down and sucked off in a Touch That Boy release.
Gavin came over after wrestling practice for a massage. He laid down and I mounted his ass while he relaxed into my hands. Then I moved down his body and focused on his beautiful butt. Gavin flipped over and I rubbed his chest before I took his cock into my mouth, and sucked and stroked his meat until he came.