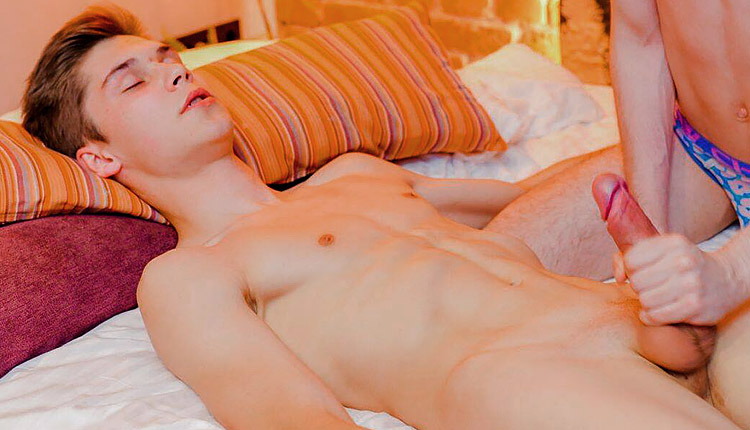 Miron Sokolov sucks Scott Smith
Scott gets a massage and more in a Touch That Boy release.
Miron Sokolov's face lit up when Scott Smith walked in, ready for a good rub. After taking his clothes off and laying on the bed, that was just what he got. Miron didn't hesitate to rub his friend's ass before flipping Scott over and taking his cock in his mouth. Scott was happy to be taken care of, as Miron finished his buddy off with a hand job.