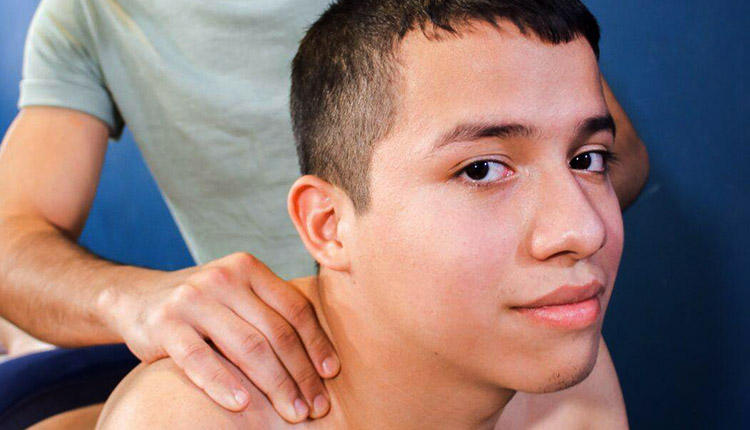 Noah Johnson blows Felix Harris
Noah debuts in a massage episode from Touch That Boy.
I knew Noah needed a good massage, and I gently touched his back, legs and butt before standing with my dick at his feet. I removed my undies and his, and started rubbing on his hole. He started stroking my cock, so I let him suck it while I played with his butt. He was all in, and so was I. He sucked until the cum was ready to drip.