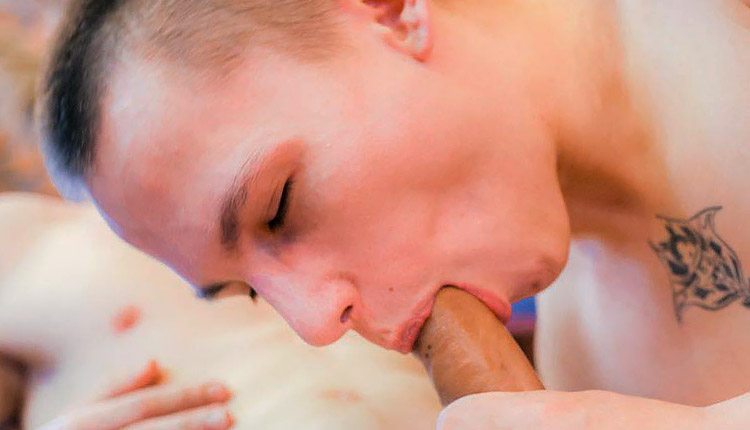 Rimi Morty sucks Miron Sokolov
Miron gets a massage and more in a Touch That Boy episode.
It was a long day, and Miron Sokolov was in need of a massage and maybe some head. Rimi Morty didn't mind helping out a friend in need, so he started on Miron's shoulders and moved to his chest as Miron's cock began to swell. Miron turned over and Rimi's cock couldn't help but press against Miron's ass. But sucking cock was more of Rimi's joy, along with watching Miron stroke out a load.