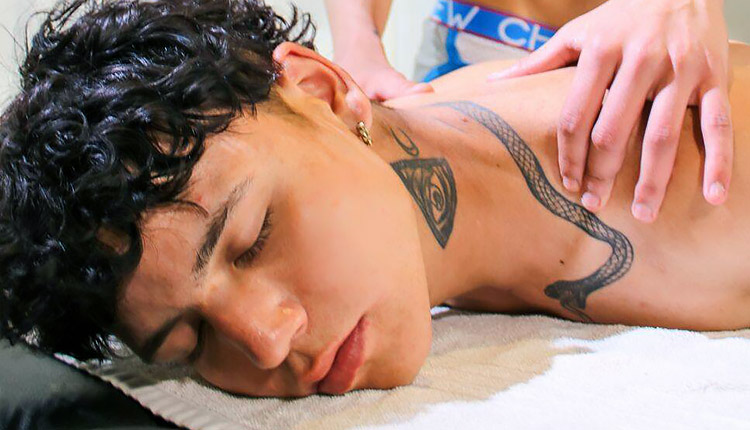 Troy Mason blows Leonel Russell
Leonel gets rubbed down and sucked off in a Touch That Boy episode.
I tried hard to be professional on my first day as a massage therapist, especially when my first client was Leonel. I grabbed some lotion and started on his neck as he lay face-up. As soon as I saw him grabbing his crotch, I knew this would be a special massage. I started massaging his package, then he sat up and I rubbed his shoulders, chest and dick before dropping to my knees and taking it in my mouth until he came.