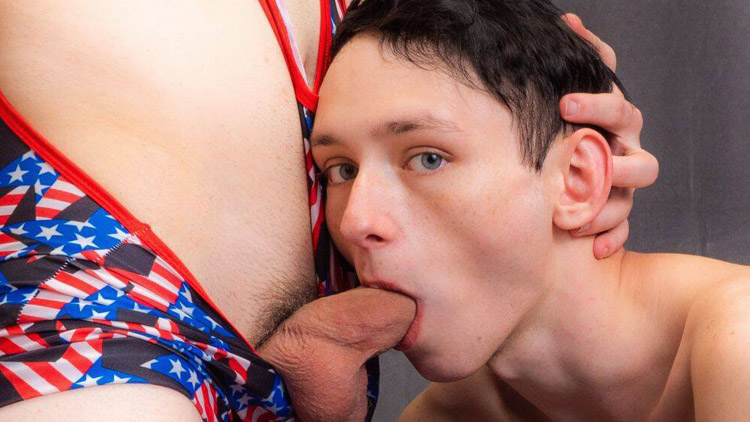 Timber Harvest humps Justin Stone
Timber tops Justin in 'Winning Ways' from Twinks In Shorts.
Timber Harvest likes to wrestle, and Justin Stone gives him the upper hand. Timber pulls down Justin's singlet and proceeds to eat Justin's sweet ass. Timber then pulls out his tool and Justin devours it, sucking hard. Then Timber slides his raw cock inside Justin and starts to thrust, stretching Justin open as he fucks the slutty twink whore and keeps pounding until he's fucked the jizz out of Justin.
Twinks In Shorts is no longer updating, and its content is now available at Southern Strokes