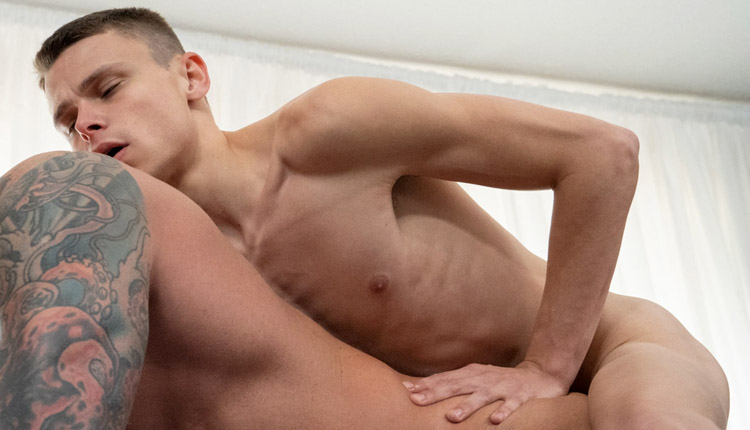 Austin Young tops Dolf Deitrich
Austin drills Dolf in 'Top Tryout' from Twink Top.
Trainer Dolf Dietrich smiled as he saw Austin Young walk in. Pulling out the boy's cock, the trainer leaned down to taste it. Austin wanted to fuck him badly, to feel his shaft slide inside and pump him full of cum. Austin ran his hand over his trainer's ass, waiting for the right moment to slide his wet tool in the daddy's hole.