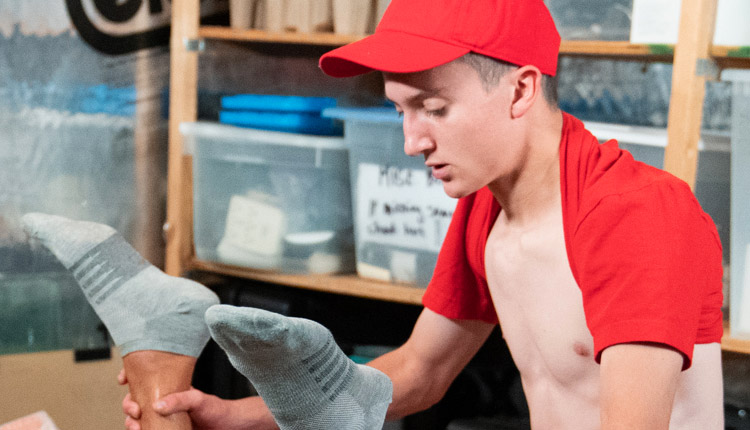 Jack Andram tops Mitch Cox
Jack mounts Mitch in 'New Recruit' from Twink Top.
When handsome young jock Jack Andram propositioned him in their supply room, Coach Mitch Cox was reluctant to go along. Jack could tell the older man could be swayed. His boyish grin and dimples gave him an irresistible, impish quality, making Coach Cox weak to his charms. Jack was eager, they were completely alone, and no one needed to ever find out.
Twink Top model page: Jack Andram
Twink Top model page: Mitch Cox