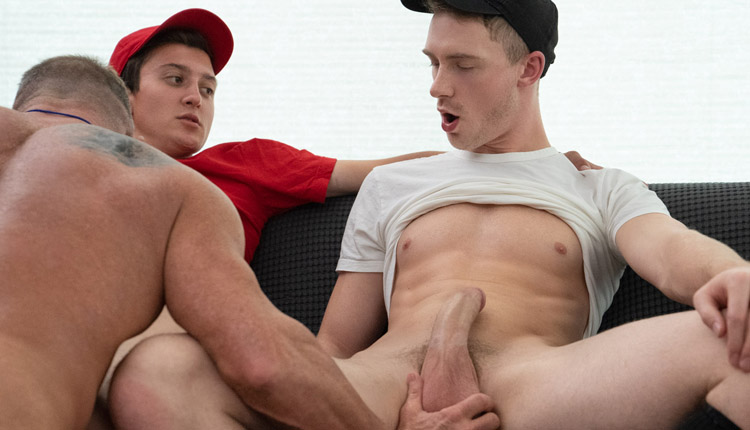 Marcus, Maxx, Jack & Cole fuck their coaches
Four boys top two dads in 'Turkeybowl' from Twink Top.
Marcus Rivers, Maxx Monroe, Jack Andram, and Cole Blue have to face it—Coach Matthew Figata and Coach Killian Knox handily beat all four of them in their impromptu football game. But there are other things these young jocks are good at, and their coaches are going to enjoy every single one. These champion fuckers turn the tables, getting the coaches on their hands and knees and filling them with twink dick.