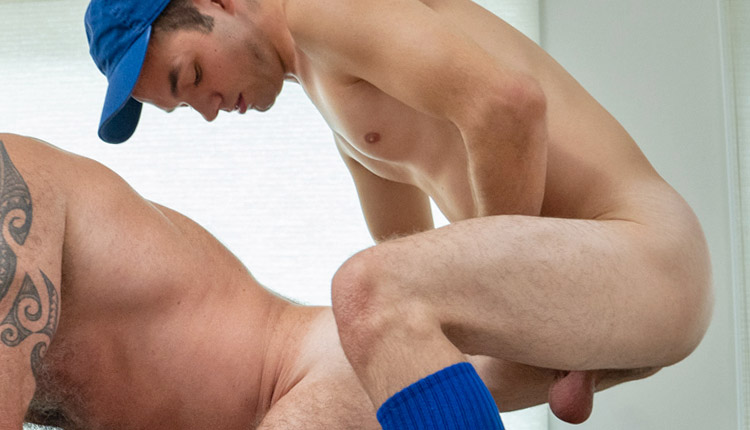 Marcus Rivers tops Lance Charger
Marcus tops Lance in 'Topping My Coach' from Twink Top.
Coach Lance Charger eyed Marcus Rivers as he sat and chatted with him. Marcus blushed, but liked the attention he was getting. Marcus peeled off his top, giving the man a look at his body, aroused at the man's forwardness. He had often wondered what Coach looked like under his clothes, and even fantasized about bending the coach over and giving his butt a tongue fucking.