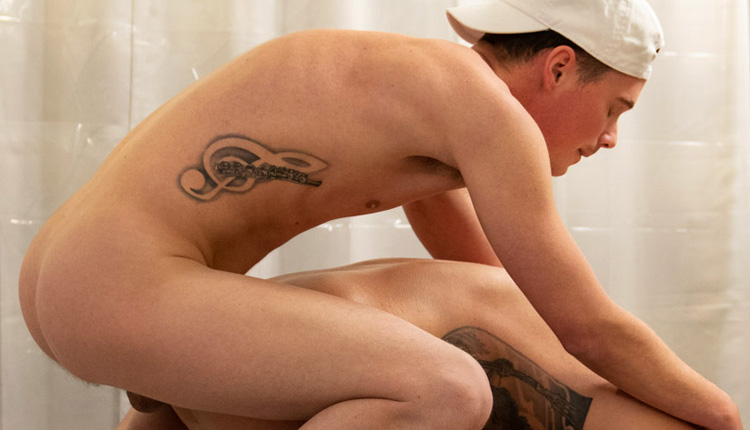 Mark Winters tops Dolf Dietrich
Mark drills Dolf in in 'Cleanroom Intake' from Twink Top.
When one of the masked doctors told him to suck the other's cock, Mark Winters' eyes went wide. Mark began to suck and the doctor clearly liked it because he removed his clothes, got up on the exam table, and presented his ass to be fucked.