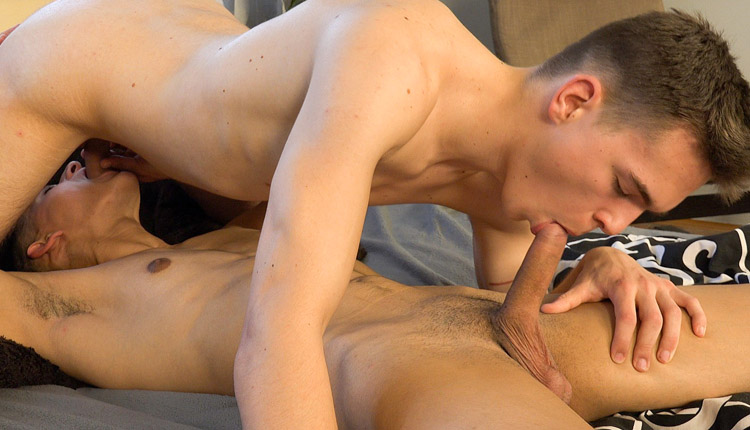 Adamek Alex bangs Milos Dena
Adamek screws Milos in a 'Screen Test' session from William Higgins.
Milos Dena gets to be the partner in Adamek Alex's screen test. Adamek takes off his underwear, then Milos takes hold of his cock and starts to suck. Milos lowers his shorts so that Adamek can take a turn at sucking. Then Milos presents his ass as Adamek slides his cock into the waiting hole. They change position, with Milos on his back and wanking himself as Adamek's cock works his hole until Milos shoots.