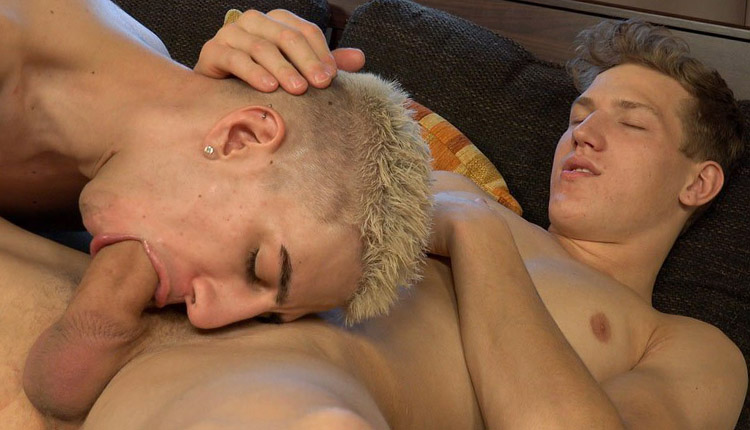 Adrian Serdar drills Dino Dezider
Adrian tops Dino in a 'Cherry Busting' episode from William Higgins.
Dino Dezider (Denis Nowak) is excited to try something new with Adrian Serdar. Dino is eager to taste that cock as he starts to suck on it, then Adrian opens Dino's jeans and starts to suck his cock. Adrian is eager to get at the asshole and starts rimming it, then slides his dick up the ass. The fucking gets harder, then Adrian lays down so Dino can sit on it. Finally, Dino is moved onto his back as Adrian's fucking continues.