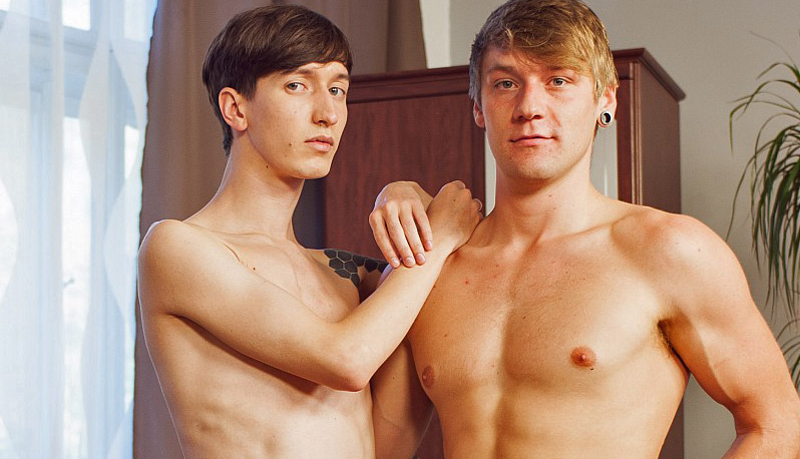 Alexandr Jander screws Igor Uganec
Igor's rimmed and rammed in a 'Full Contact' installment from William Higgins.
Igor Uganec (AKA Gregor Gilead) is sleeping and Alexandr Jander moves to the bed and starts to caress his's naked ass, then licks the hot hole. Igor turns over and Alexandr gets to work on the stiff cock. Alexandr pushes his big dick into the eager hole and fucks hard, then pulls out so that Igor can turn over. Alexandr licks the hole again before shoving his dick back inside for a hard pounding that causes Igor's cock to erupt.