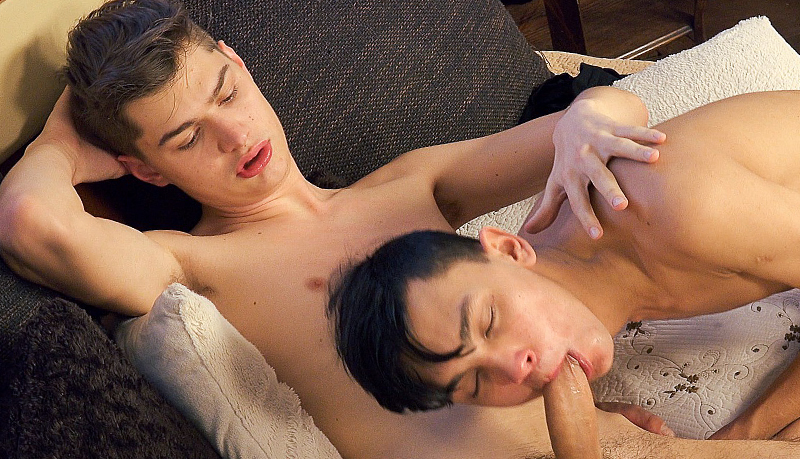 Ben Stolar pokes Pavol Luner
Ben bangs Pavol in a 'Cherry Busting' installment from William Higgins.
Ben Stolar (AKA Curtis Cameron) sits on the bed and chats to Pavol Luner (AKA Carlos Costa). Pavol strips to reveal his cock, which Ben quickly takes in his mouth. Ben lays back to expose his cock and Pavol takes it in his mouth. Pavol sits down on Ben's big cock and starts to ride, then lays on his back. Ben pounds that hot hole hard until Pavol shoots a massive shot.