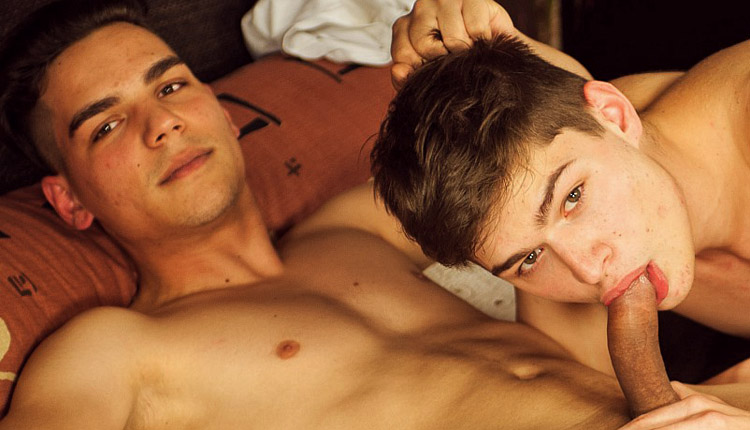 Ben Stolar pokes Peto Osalen
Ben bangs Peto in a 'Full Contact Raw' episode from William Higgins.
Peto Osalen (Isaac Esteban) and Ben Stolar (Curtis Cameron) begin to kiss and Peto's pants are lowered so that Ben can suck on his cock. Ben gets naked himself so that Peto can take a turn at sucking. Soon Peto sits his ass on Ben's cock, taking it all the way. Peto moves onto his knees so that Ben can fuck him from behind, then he turns over as Ben continues to stretch his hole.