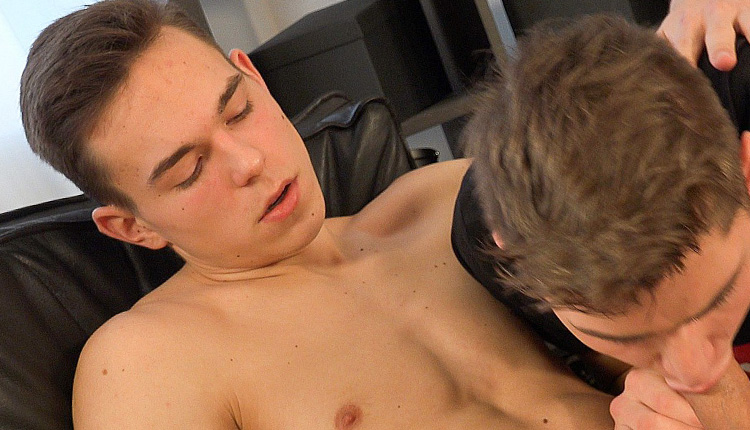 Ben Stolar screws Milos Dena
Ben bangs Milios in a 'Full Contact' episode from William Higgins.
Milos Dena and Ben Stolar (Curtis Cameron) kiss as Ben opens Milo's jeans and releases his cock, then takes it in his mouth. Milos presents his ass, which Ben is starts rimming. Ben's dick opens Milos' ass and goes in as he fucks with long strokes. Ben sits so that Milos can ride before they move onto the bed Ben fucks him some more. The dick works Milos' ass and soon his cock releases the cum as Ben keeps fucking.