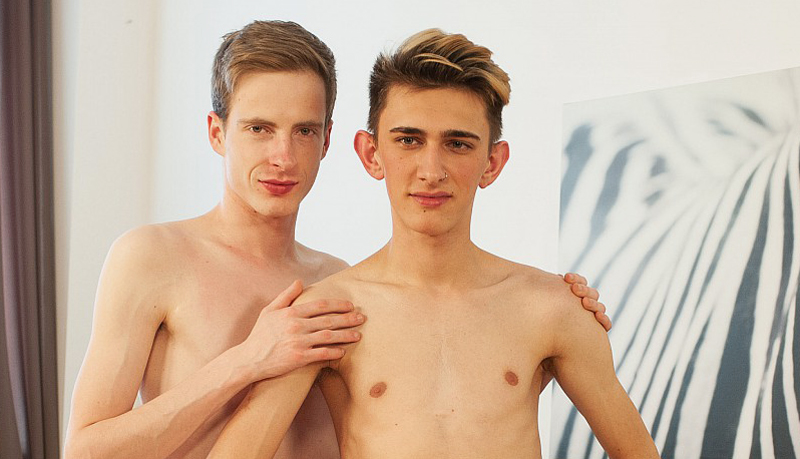 Bohus Macek pokes Patrik Holan
Bohus bones Patrik in a 'Screen Test' session for William Higgins.
Bohus Macek (AKA Andy Ford) is paired with Patrik Holan (Mike Branco) in a screentest. Then both get naked and Patrik leans over to begin sucking Bohus, then sits up so that Bohus can go down on his cock too. They continue to take turns until Bohus sits and leans back as Patrik starts to ride his cock. Then Patrik's kneeling and bending over to take it from behind.