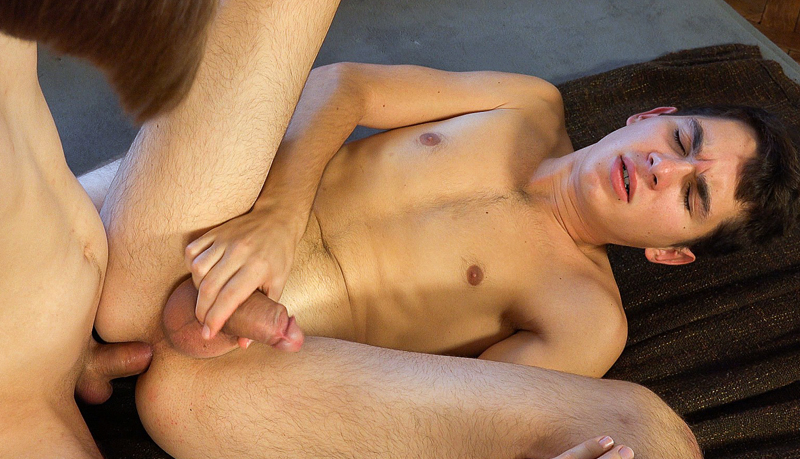 Dave Swanson screws Simon Paldov
Dave drills Simon in a 'Cherry Busting' installment from William Higgins.
Simon Paldov is due to get his cherry busted and the lucky guy to do it is Dave Swanson. Dave lays on the bed so that Simon can suck his cock, then Simon kneels over Dave so they can suck each other. Simon straddles Dave and feels the hard cock slide deep into his ass, then he kneels so that Dave can fuck him from behind and later with his legs in the air.