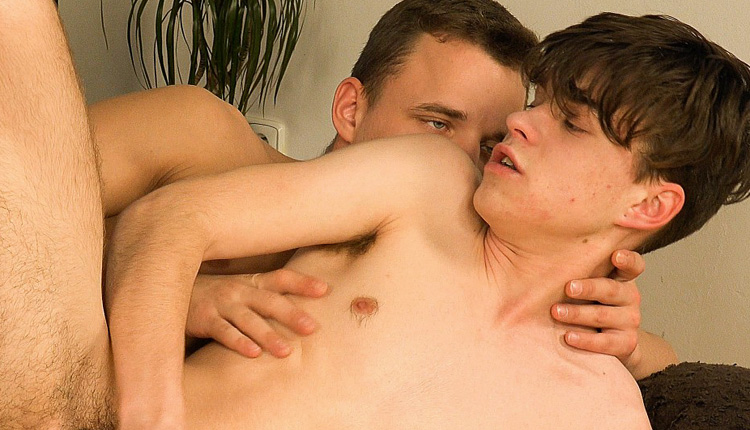 Hugo Antonin fucks Max Burda
Hugo packs Max's ass in a 'Full Contact Raw' session from William Higgins.
Max Burda is busy packing as Hugo Antonin (Floroian Mraz) sleeps. Hugo wakes up and pulls the pants off Max, rubs the tight hole and slips a finger in. Then he turns Max around and starts to suck on his cock. Hugo lays back and Max bends down to suck dick, but Hugo needs more so he turns Max and slips his dick deep into the hole. Hugo continues to fuck hard until he pulls out and dumps his load onto Max's balls.