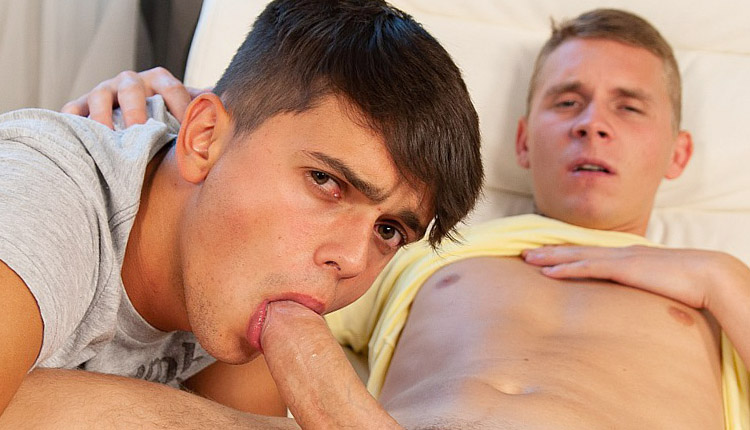 Igor Uran fucks Milek Jastra
Igor tops Milek in a 'Full Contact' episode from William Higgins.
Igor Uran and Milek Jastra are admiring themselves in the mirror when Milek kisses his way down Igor until he reaches the cock and he takes it in his mouth. Then Milek sits on the chair so that Igor can suck him too. Milek moves onto his knees, presenting his ass, and Igor slides in. Milek takes the dick and soon sits on it to ride it, then lays on his back and shoots his cum while feeling the cock inside him.