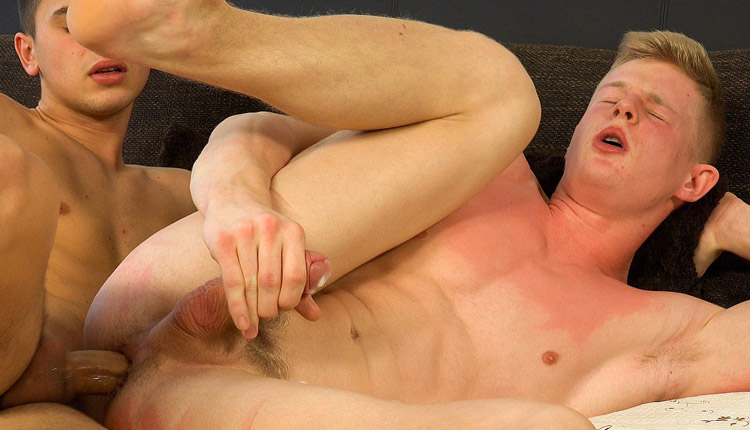 Igor Uran pokes Peto Mohac
Igor tops Peto in a 'Screen Test' episode from William Higgins.
Igor Uran is ready for a screen test and Peto Mohac is his partner. Igor kneels in front of Peto who leans down to suck his cock. Igor goes down on Peto until he presents his ass. Igor tongues the hot hole, and soon Peto feels a stiff dick pushing inside his ass. Igor's fucking speeds up, thrusting hard, then he leans back so Peto can ride his cock. Peto works his hole hard, then lays on his side. Peto feels every thrust and it soon sends him over the edge to shoot his cum.