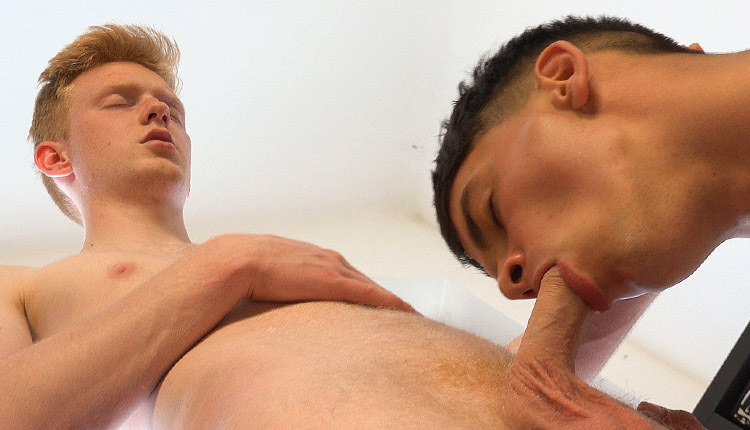 Igor Uran tops Radek Ulba
Igor rams Radek in a 'Full Contact' session from William Higgins.
Radek Ulba is using his phone when Igor Uran comes in and they start kissing. Igor lets Radek pull down his swimming trunks to release a rock-hard cock, which Radek starts sucking. Then Radek stands so that Igor can suck him. Igor sits back so that Radek can straddle his legs and slide his ass down on the waiting cock. Radek gets on his knees and being fucked from behind, then he's turned onto his back, and fucked some more.