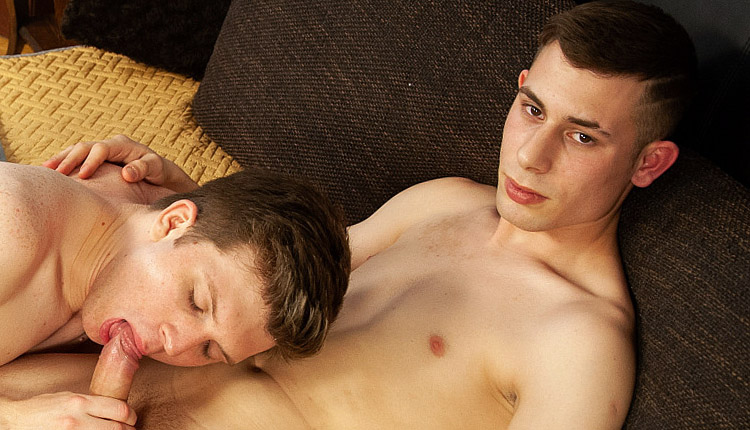 Istvan Bernas bangs Lukas Kolafa
Istvan tops Lukas in a 'Cherry Busting' episode from William Higgins.
Lukas Kolafa smiles as Istvan Bernas (Josh Cavalin) opens Lukas' jeans to release a stiffening cock, then leans over to suck on it. Istvan releases his own cock and Lukas begins to suck. Soon, Lukas' legs are raised and Istvan's cock slides into the tight hole. Lukas wanks as Istvan's fucking gets harder. Then Lukas turns onto his knees Istvan fucks that ass hard again.