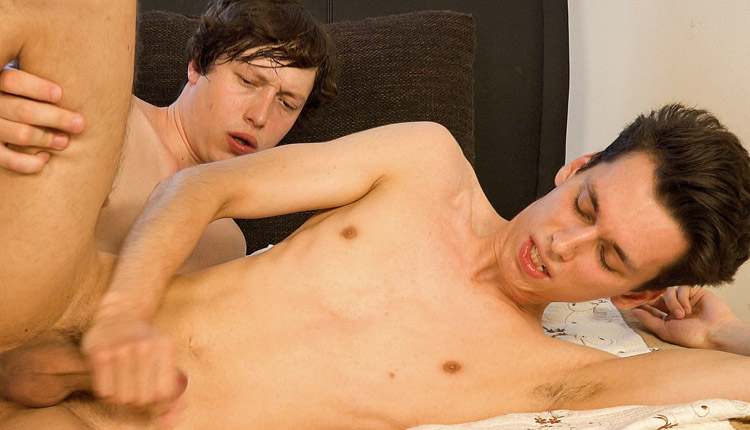 Luky Kolac fucks Ilja Krutov
Luky tops Ilja in a 'Cherry Busting' session from William Higgins.
Ilja Krutov sits on the bed to answer questions before being introduced to Luky Kolac, who starts to suck Ilja's cock. Ilja lays back and enjoys the hot mouth, then it is his turn to suck. Ilja presents his ass and soon feels Luky's cock pushing inside. Luky fucks deep into that hot asshole, then lays down so that Ilja can sit on the cock and ride. They move to spoon and Ilja wanks himself as Luky slams that ass.