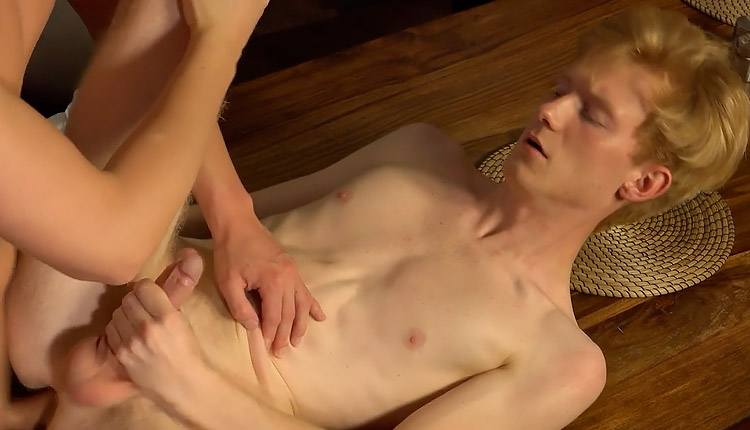 Max Fillipi fucks Radek Ulba
Max tops Radek in a 'Full Contact' episode from William Higgins.
Max Fillipi starts to kiss Radek Ulba, who is soon on his knees sucking Max's cock. Then he is bent over a table and Max slides his cock deep into the waiting hole. He fucks deep and hard, then he pulls out and goes down on Radek's cock. Then Radek lays on the table to get fucked again. He wanks hard as Max bangs that ass until Radek shoots his cum.